On this, and the following pages, you will find art and graphics of Angels. These have been collected from various sources, and I do not take credit for any of them. If by chance, anyone knows of any of these art works or graphics that are copywritten, please notify me by email, and I will remove them immediately, or give the rightful owner full credit. Whichever is preferred. Thank you, and I hope that you enjoy my Heavens Little Angels.


An Angel of compassion is like a bowl of chicken soup made by Mom. It makes you feel all warm inside. It makes you feel loved.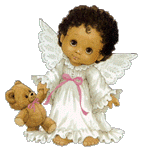 Every time you meet a stranger, it's also a chance to make a friend...and perhaps be touched by an Angel.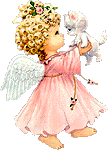 True friendship is a knot that Angel hands have tied.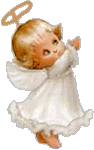 Each star in the sky is an Angel who glows with a brilliant radiance and shines as a beacon of hope in the darkness.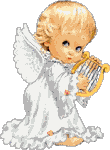 Nourish your body. Enlighten your mind. Refresh your soul, and you will feel as light as an Angel gliding through the sky.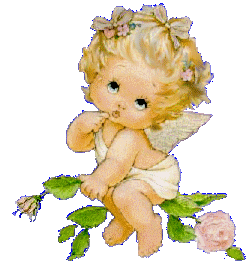 A bouquet of flowers says "I love you." A cooing dove says "Peace be with you." A tender hug says "I care for you." A guardian Angel says "I am always with you."