Here you will find more Angel art. Enjoy!
Please take the time to scroll to the bottom of this page, and sign my guestbook. Thank you.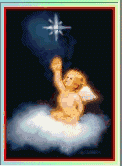 Reach for the stars. A little Angel will be there to hold your hand, and guide your feet.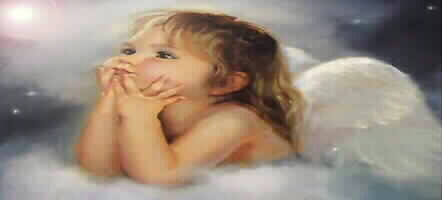 If we look up to heaven to help us with all our decisions in this life, we will be met by God's little Angels, with all our answers.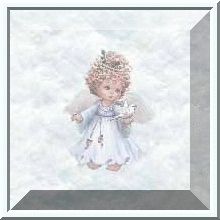 Angels hands hold us tenderly as we go through life.
As gently as they hold the little dove.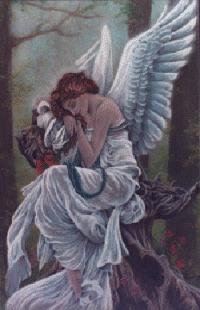 One Angel
We have one Angel standing watch
Above us as we sleep.
Another gathers up the hopes
And dreams we wish to keep.

One Angel is the tiny voice
That whispers in our ears
With words that offer good advice
To conquer grief and fears.

Of course, we have one Guardian
One Friendship Keeper, too...
Another just to help us mend,
The thoughtless things we do.

We have a host of Angels,
Who keep us company,
In order that we might become
The best that we can be.